Driver Profile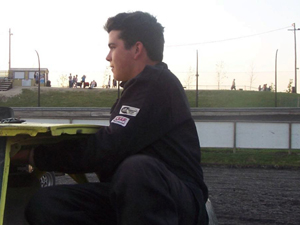 Cory Wade Newell
Cory Newell is 19 years old and this will be his forth year of racing on The Full Size Enduro Classification. In his first year of racing he was awarded Rookie of the Year and continued to finish Eighth in Championship Points.
He and his father have brought together a first class pit crew that spend many hours working on the race car and that are second to none in the pits. Cory loves the thrill of racing and has been a natural since his first time behind the wheel at his first race. Racing has taught Cory that you must work hard to achieve your goals, it has taught him patience and tolerance, and also how important being a team player really is. He is ready for the 2006 racing season and hopes you will join him for another exciting season of racing.
From All of Us at Phantom 40 Racing
See You at the Track.
Home | About Us | History | Links | Driver Profile | Our Sponsors | Timetable | Photo Gallery